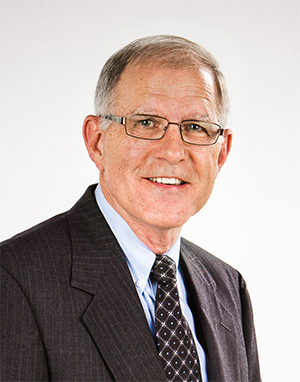 Dr. Michael Horton (USAF) is the Executive Director of the Coffee Bunker, and Vice President of the Board of Directors. He was previously a partner with Blue Brook Consulting, specializing in training interventions and performance coaching. He teaches organizational and educational psychology and guides doctoral dissertation research.
Dr. Horton is a member of the Association for Talent Development, Toastmasters International, The Society for Teaching Psychology, and the American Association for Marriage and Family Therapy. He serves as a Watch D.O.G. for Northwood Elementary in Piedmont, OK, as a mentor for the Tulsa Veterans Treatment Court. He works through a group with Tulsa Community Services Council studying researching the issue of moral/soul injury and how to help veterans and their families address the injury.
Dr. Horton lives in Tulsa with his wife Laurie, where he enjoys ballroom dancing, attending grandchildren's activities, and a sometimes pressing writing schedule. See his books at www.gettothepointbooks.com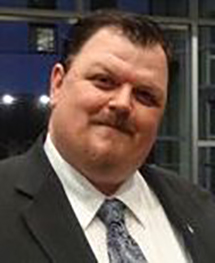 Scott Blackburn is the Coffee Bunker Operations Manager. He is a member of the Tulsa Mayor's Veterans Advisory Council and the Tulsa Mayor's Homeless Advisory Council as well as being part of the Community Service Council Veterans Initiative. Scott graduated with honors from Tulsa Community College's social work program and is working towards his Bachelors in social work at Northeastern State University. Scott is also a graduate of the John 3:16 Mission Life Skills and Recovery discipleship program. He has worked closely with Tulsa area homeless, helping to develop the John 3:16 Mission's Search and Rescue ministries. Scott has worked with area churches and agencies in developing homeless outreach programs, as well as programs during the holidays for helping those being reached by Tulsa Women and Children's Center. Scott speaks on veteran and homeless issues at schools, churches, and helping agencies throughout the Tulsa area. He was named the Tulsa Community College RISE Trio Achiever of the Year for 2012-2013. Scott is also a consultant with AWH4T (A Way Home for Tulsa) Pathways.
Scott's younger brother, SPC-4 Justin Blackburn, a U.S. Army Gulf War Veteran, lost his fight with addiction and loneliness. In 1992, Justin graduated with honors from Santa Maria High School in California; shortly after, he answered the call to serve his country. Justin was awarded the the Army Achievement Medal for Meritorious Performance During a Crisis, National Defense Medal, and Award Ribbon for M-16. Justin stopped pursuing his medical career after the tragic events he witnessed during his service, turning to a pattern of isolation and substance abuse.
After Justin's death, Scott dedicated his life to help fight the problems that face our veterans when they return home. The Coffee Bunker offers Scott the opportunity to help veterans find the connection, support and honor that he believes would have saved his brother's life.